Rental Tuscany Villa in Volterra near Siena
Your private home in the heart of Tuscany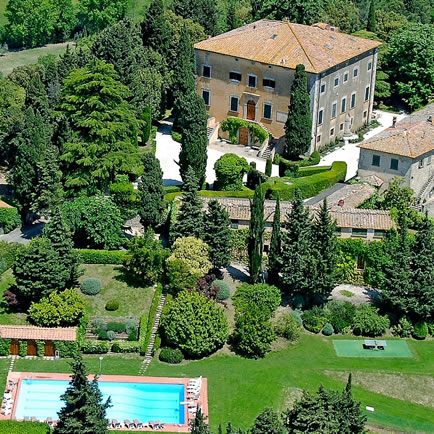 Treat yourself to some time away - come stay in a place rich in history and soul, a unique experience to immerse yourself in the reality of a place dreams are made of.
Walk barefoot in the park, read in the shade of an age-old tree, dine by the pool looking out over the beautiful scenery, gather together for a cocktail at sunset, dance under the stars, take a swim by moonlight...
Every moment, every choice will be the right one to enjoy an utterly relaxing and private holiday, surrounded by the people you love - together living incredible moments, together creating happy memories.
Come and have Villa di Ulignano be yours for a week. Here no one will ever impose time limits on you - no wake-up calls for breakfast, curfews to turn-in at night or staff bothering you with cleaning services (unless you booked them).
This is not simply a place to stay with a bed and a roof over your head.
This is not your ordinary hotel.
Villa di Ulignano will be your home, your private oasis, your island immersed in the most beautiful sea of hills.
Ask for more information about this luxury rental villa in Tuscany! »