Rental Tuscany Villa in Volterra near Siena
Your private home in the heart of Tuscany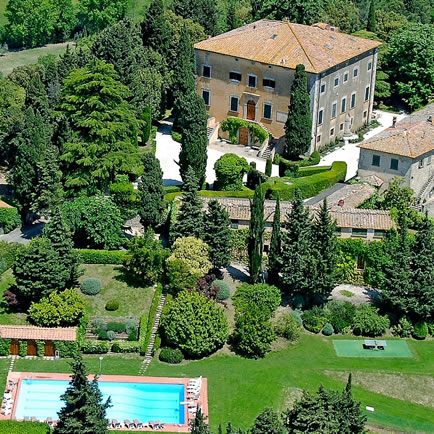 Treat yourself to some time away - come stay in a place rich in history and soul, a unique experience to immerse yourself in the reality of a place dreams are made of.
Walk barefoot in the park, read in the shade of an age-old tree, dine by the pool looking out over the beautiful scenery, gather together for a cocktail at sunset, dance under the stars, take a swim by moonlight...
Every moment, every choice will be the right one to enjoy an utterly relaxing and private holiday, surrounded by the people you love - together living incredible moments, together creating happy memories.
Come and have Villa di Ulignano be yours for a week. Here no one will ever impose time limits on you - no wake-up calls for breakfast, curfews to turn-in at night or staff bothering you with cleaning services (unless you booked them).
This is not simply a place to stay with a bed and a roof over your head.
This is not your ordinary hotel.
Villa di Ulignano will be your home, your private oasis, your island immersed in the most beautiful sea of hills.
Ask for more information about this luxury rental villa in Tuscany! »
The Villa
Perched atop the hill of Ulignano for which it is named, Villa di Ulignano is a splendid 17th century villa surrounded by a magnificent garden with centuries-old trees.
The manor home is part of a 17-acre property that is situated between Volterra, the closest town, and San Gimignano. One of the most important and prestigious villas in the territory of Volterra, Ulignano boasts an amazing location with enchanting panoramic views.
It is the perfect base for any Tuscan vacation: immersed in peace and tranquillity, and at the same time centrally located, at the heart of the triangle formed by Siena, Florence and Pisa.
The Bedrooms
"Who's going where?" has always been the fun game for any group stayed at the villa.
The different atmospheres created for each bedroom will inspire you in awarding the proper room to you and to your guests.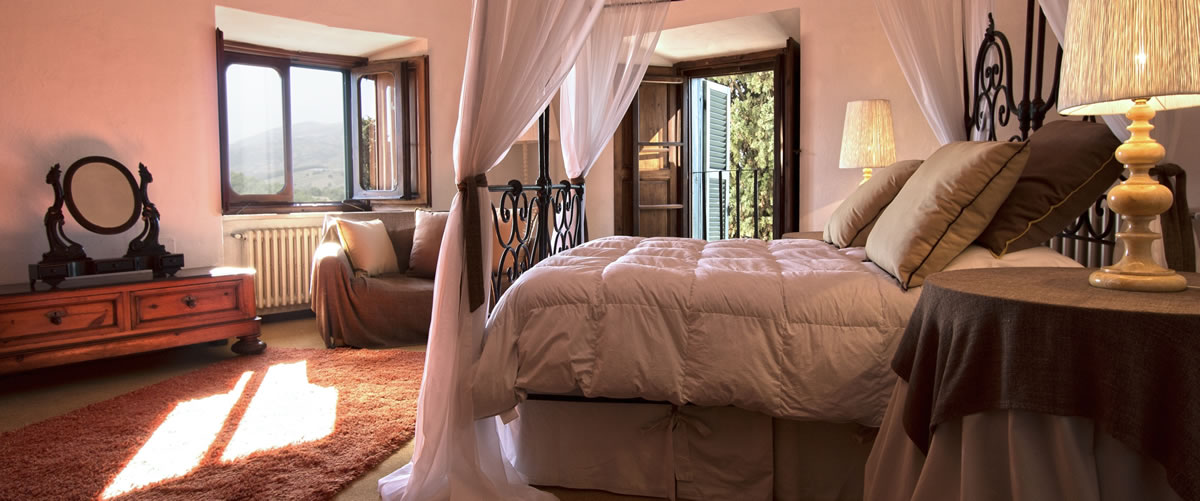 Where we are
Your way to the villa
The Villa is in località Ulignano, town of Volterra, in the Province of Pisa.
Not to be confused with the town of Ulignano to the north of San Gimignano.
Distances and directions
| From | Miles |
| --- | --- |
| Pisa Airport | 39 |
| Florence Airport | 43 |
| Poggibonsi railway station | 20.5 |
| Pontedera railway station | 28 |
| Cecina | 33.5 |
| Volterra | 6.2 |
| San Gimignano | 11 |
| Siena | 31 |
Printable version:
your way to the villa
For any help during the trip you can contact
Paola Stellato +39 347 2328226